The Importance of the Conference Table
Share
Issue Time

2022/05/23
Summary
A conference table is a key factor to consider if you want to keep meetings running smoothly and increase productivity. The following briefly describes the advantages of conference tables.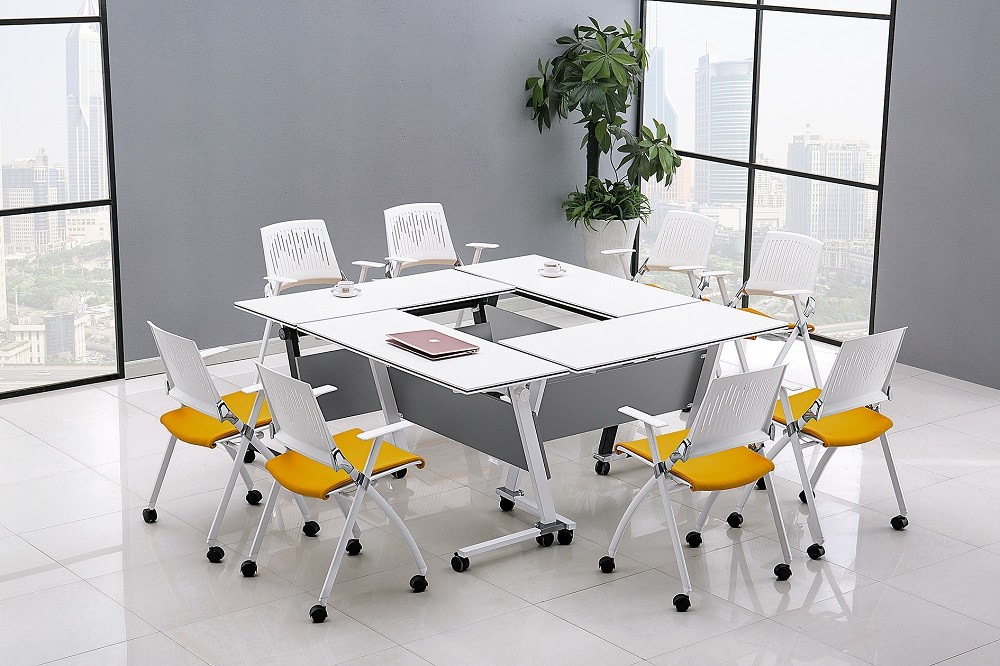 A
conference table
is a key factor to consider if you want to keep meetings running smoothly and increase productivity.
The conference table is one of the core furniture of the conference. Millions of jobs in the industry have changed over the past two decades. Trends come and go, from picking out a briefcase and tying a power cord to using a smartphone and sending emails. Amid all of these things, however, one thing remains the same: face-to-face discussions. At this time, the conference table is especially important. The following briefly describes the advantages of conference tables.
Opportunity to save money
If your business space or office has a stylish conference table, there is no need to book a business meeting. So if you have to book a business meeting and are looking for some great hotels or space to rent out, it will cost your business extra. Therefore, you must have a large conference table to accommodate your employees.
Flexible meeting space
As we all know, social distancing is critical these days. You have to be aware of this even if you are arranging a business meeting. Therefore, make sure you buy a conference table with enough extra space so that people can practice keeping their distance. It provides enough space and will be considered the best choice for your business meeting.
Comfortable and warm feeling in the meeting room
It is the perfect device to add glamour to office interiors. Getting a modern conference table is great because it's integrated with features that make it a dynamic item for the user in many ways. It's lightweight, portable, and easy to maintain because it's made of durable materials, has a coated-designed capacity, and includes anti-rust technology. These are designed with high-quality items.
DINGYOU's installation quality is unmatched. 100% Safe Materials Available in high-quality wood or other materials. It is soft and delicate for you to use. It is perfect for your office furniture. High-quality conference tables are designed to meet contemporary styles and needs.
Improve the impression of the organization
Do you want to make your office beautiful by buying office furniture? Your new office needs innovative furniture with modern options. If you have a high-quality table in your meeting room, it will be a plus for your organization in front of your business clients.
Furniture is essential for industry, factories, workshops, schools, offices, or any other business. It's critical to buy a durable conference table made of sturdy and durable materials. You can buy a variety of products online. These designs are unique. We cannot ignore the importance of these desks as it is the number one item you need to create the perfect meeting environment in your office. If you are planning to buy conference tables and chairs, please
contact us
.
Dingyou Office Furniture
is a professional
custom training tables and chairs manufacturer
with 18 years of experience. It mainly produces training tables and chairs, smart classroom splicing table and chair products, which can be used in schools, governments, enterprises, training institutions, and other scenarios. Every year, we insist on participating in industry exhibitions in offices and schools to gain more customer recognition and support for products that focus on a certain field.