Smart Classroom Furniture for 21st Century Students
Share
Issue Time

2022/08/29
Summary
Vibrant classrooms with flexible furniture won't let kids get bored. When students are no longer stuck in one place at their individual desks, they interact more with colleagues and teachers and pay more attention to what they need to learn.
We are 22 years into the new millennium, but many school desks and chairs still seem to be stuck in the past. While most teachers do their best to deliver 21st-century instruction, the traditional learning environment - the classroom as we know it - seems not to be an ally. Instead, rigid rows of desks, and teacher and student areas hinder rather than supporting the learning process.
The good news is that things are starting to move in the right direction. Slowly but steadily, more and more schools are daring to ditch outdated desks bolted to the floor and replace them with modern, modular, and mobile furniture – or, as we call it, smart classroom furniture.
These flexible learning environments are better suited for learner-centered teaching. Students have more control over their learning, can move around the classroom naturally, and take breaks when needed. Teachers are no longer the sole source of knowledge, but facilitators; they are still a very important part of the overall learning process, but not the only one. Instead of being a total mess, the courses surprised everyone with improved academic performance.
As long as you have a strong will, there must be a way for you
The vibrant classroom is equipped with flexible
multifunctional school chairs
that do not bore children. When students are no longer stuck in one place at their individual desks, they interact more with colleagues and teachers and pay more attention to what they need to learn. This will make them happier, with fewer missed classes and better grades.
Smart furniture for 21st-century classrooms
Flexibility is the most important aspect of smart classroom furniture. Every piece should serve more than one purpose:
A desk is available for individual study;
Two to four tables can be tables for small group activities;
Eight or more tables can become roundtables for debates and other large group events;
Continuing with this idea:
The surface of each table can double as a mobile whiteboard when needed;
The space under each chair can also store students' school bags;
Rolling bookshelves can become a "wall" separating quiet reading nooks from the rest of the "loud" classroom;
The armrest of the sofa doubles the storage space.
Just ask your students how they will rearrange their classrooms with flexible furniture and get ready to be amazed at what they think.
All this mobility and the dual use of each piece of furniture contribute to a flexible work environment that encourages movement. Students can choose the setting that works best for them at a given time, and then change the setting to meet other new needs. When they are comfortable and teachers trust their choices, students learn because they want to learn, not because they have to.
The above briefly introduces the benefits of smart school furniture. If you want to buy school smart furniture, please
contact us
.
Dingyou Office Furniture
is a professional
custom school chairs manufacturer
, mainly producing training desks and chairs, smart classroom splicing desks and chairs, which can be used in schools, governments, enterprises, training institutions, and other scenarios. Every year, we insist on participating in office and school industry exhibitions, focusing on one product field and gaining more customer recognition and support. We sincerely look forward to your consultation, we are willing to be a member of your solution to your needs and achieve the win-win cooperation!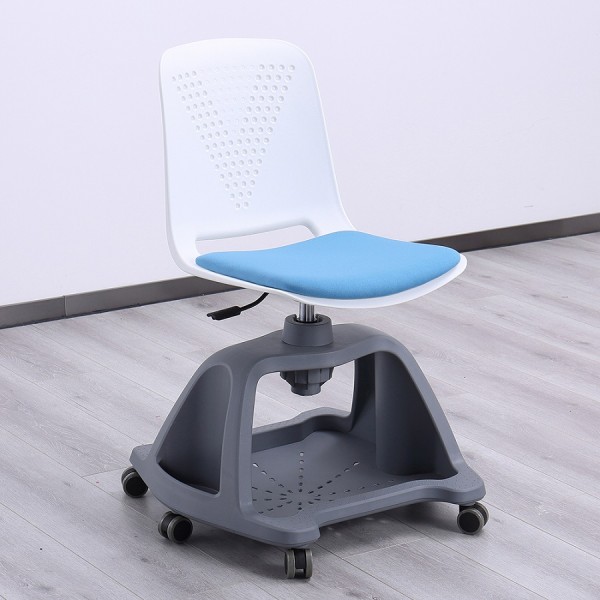 The unique V-shaped hole design and high-density sponge cushion make it easy to sit for a long time.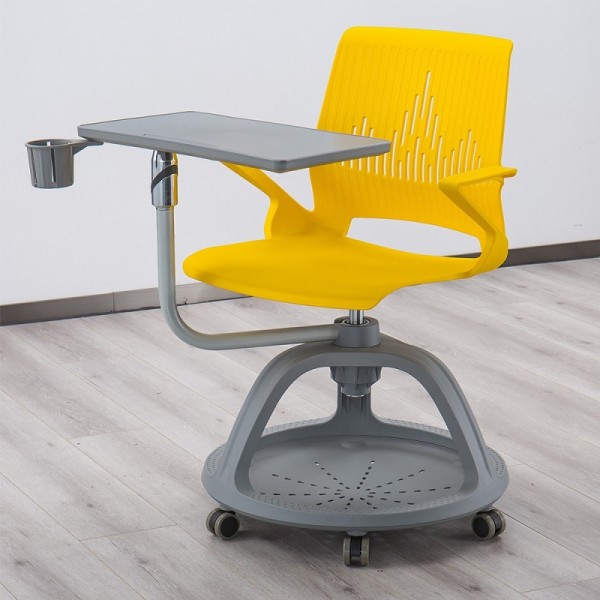 A multifunctional node chair that adapts to a variety of scenarios, with a variety of colors and configurations to choose from!