Things to Consider Before Buying an Office Chair
Share
Issue Time

2022/09/23
Summary
Different working areas require specific types of office seats, and comfortable office chairs can make employees more effective. Here we mainly talk about the matters that you need to consider before buying an office chair.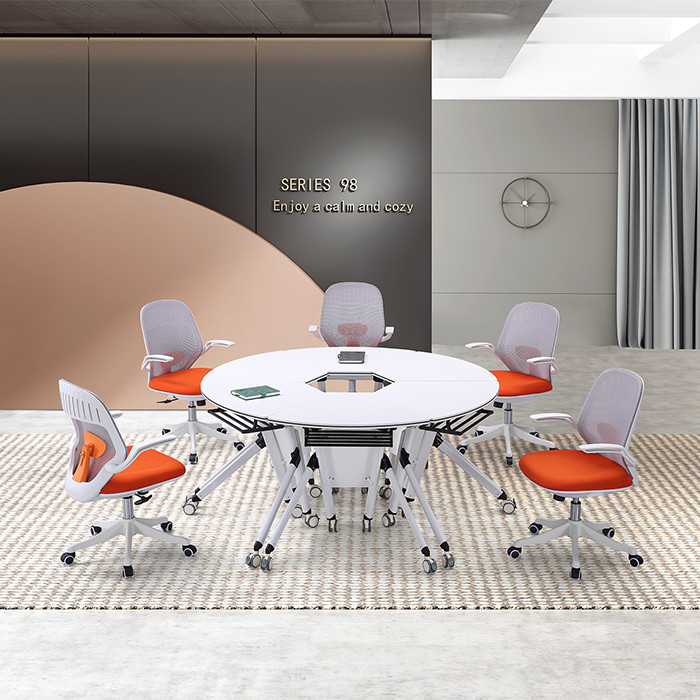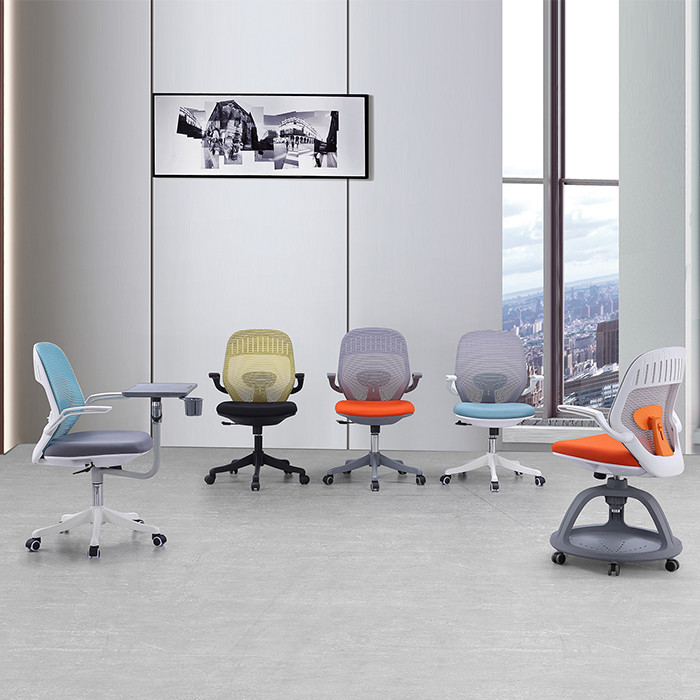 The average office worker spends about 40 hours a week in the office; it's easy to assume that most of that time is spent sitting in an office chair. However, when choosing one, it will cause the least consideration - when choosing an office chair or executive chair, the most consideration will be whether it will match the decor of the office. Different work areas require specific kinds of office seating, for example, work areas where most of the work is done on a drawing board or storyboard require a tall standing chair, in contrast to more traditional chair arrangements.
However, if one were to consider the overall experience of actual users, it would be a completely different story. An employee who sits in an office chair for a long time will declare the importance of his work chair, talk about its ergonomics, stability, and durability, and will recommend more comfortable fabrics. work span. The best options for office interior chairs include chairs that can be easily adjusted to the user's movements or simple handles. It has a comfortable fit, adjustable height and depth, and perfect width. Significant flexibility without asserting build and tilt capabilities. Below we mainly talk about the things to consider before buying an
office chair
.
Ergonomics
It's no mystery that a spirited person might excel in his or her productivity with the organization. The ergonomics of office chairs go a long way in increasing workplace satisfaction. The ideal ergonomic office chair helps maintain better posture - a chair design that fits your body can't be ignored.
Comfortable
One of the more obvious purposes of chairs is comfort, although the padding simply put together isn't enough to call it comfortable.
Support
The more serious thing to consider is the support the chair has to provide without compromising. The backrest is not just a piece of joint installed for the chair.
Stability
Another point - the stability of the product is critical to the ease of work. It is also important to choose a chair based on the floor of the office, and the movement of the wheels on a smooth surface should allow the chair to move easily, but a carpeted floor may not be suitable for the same product design. The reclining and inclination of the armrests and the convenience of the handles are also a necessity, not a luxury. A chair designed for even weight distribution is more stable in any position the user wishes to be in at any time of the day.
Durability
The duration that a product is in service in an organization not only acts as an asset in the account, meaning long-term use incurs control fees, but it also means users get used to it. The durability of an office chair ensures that employees get better output over the life of the chair and avoids the need for adjustments when purchasing a new product. This ultimately adds to the more diligent hours employees put in.
Fabric
Another consideration that is often overlooked is the choice of materials used for office executive chairs. Leather chairs may not be top-of-the-line in terms of looks and luxury, but if you don't consider the neighborhood, it may not be the right choice. Sometimes it's better to choose a cloth fabric for a more breathable experience in an office setting. Crowding in the work environment is also a negative factor that needs to be addressed. Establishing the need for cloth fabric materials although it does not deny the necessity of leather or other materials that have the advantage of having correct fillings suitable for longer working hours, and their aesthetics is also an important feature to consider when looking for a great office chair.
Sports
The seamless movement of the chair, not only on the floor but also when stationary is something to think about. Rotational or tilting motion is an important factor at rest. It increases the ease of work without straining or affecting the posture of the worker's neck, arms, and back
There is no doubt that the office chair is an integral part of the office decor, although it is clearly more than just the filler used in the space. This is its own purpose, and its products may not be measured in books, but there is no doubt that it contributes to the efficiency and better results of the organization. In the long run, choosing the right office chair can take care of the health of employees, as well as the mental state of working long hours.
While choosing a piece of office furniture may not initially be a task worth your time, on the other hand, choosing an asset should definitely be considered a task as it is likely to be the difference in the overall performance of the work being done at the desk.
The impact of office chairs on the mind and body
Numerous studies have been conducted demonstrating the correlation between a person's psychology and desk arrangement. If no action is taken, a poorly chosen office chair can lead to serious health problems in the long run, such as spine-related problems, lower back problems and slipped discs, and in some other more serious cases, mental health problems.
With the rise of a new economy based on desktop decision-making, the closed office culture seems to be booming. Needless to say, the opportunities and demand for such services will continue to increase. Satisfying this need can also serve as the root of a smart office. Increasing competition is giving way to the idea that expectations are high for workers, so ultimately this is the foundation on which employee satisfaction becomes critical. To empower employees to play a greater role and be more efficient, office chairs are a major contributor.
In today's age of technological advancement, creating a smart office can be the first step towards creating a better product or better output in any way possible. Keeping up with technological change may not be enough if users expected to take full advantage of the technology fail to deliver because they are uncomfortable with something as basic as an office chair. Its basic intent is optimal when it comes to user satisfaction.
Smart offices work to improve the work environment, both physically and mentally, and in turn, employees can be expected to adopt a more motivating way of working. Choosing the right office furniture means satisfying employees and not complaining about long working hours. An office with a certain work style should be aware of the office chair it chooses, and it expects users to do their best work for the organization.
Between the standing chair arrangement and the sitting chair arrangement, it is likely that a pair of table and chair arrangements are thought of in advance. The ergonomics of the chair are an important part of the decision-making factor, supporting the correct posture that fits the user's body frame, and its customizability. All these factors contribute to increased employee productivity. Calming colors also plays a psychological role in maintaining the user's mood.
What's more, choosing an office chair will only increase the average output in the workplace. The right choice of office chair helps prevent workplace injuries, and the durability and stability of the chair are inseparable from the users who spend most of their day in the chair. When it comes to dealing with injuries or other health issues, it's not surprising that productivity can drop significantly. In the long history of office culture, empty chairs that are absent due to a user's physical or mental health issues have yet to contribute to office output. If you are planning to buy an ergonomic and comfortable office chair, please
contact us
.
Dingyou Office Furniture
is a professional
custom training desks and chairs manufacturer
. It mainly produces training desks and chairs, smart classroom splicing desks and chairs, which can be used in schools, governments, enterprises, training institutions and other scenarios. Every year, we insist on participating in office and school industry exhibitions, focusing on one product field and gaining more customer recognition and support. We sincerely look forward to your consultation, and we are willing to be one of your members to solve your needs and achieve win-win cooperation!