Frequently Asked Questions about Folding Tables
Share
Issue Time

2022/10/10
Summary
Folding desks are designed for efficient study and work and offer a range of practical benefits. We have collected a list of frequently asked questions about folding tables. Hope to help you buy the conference table that best suits your needs.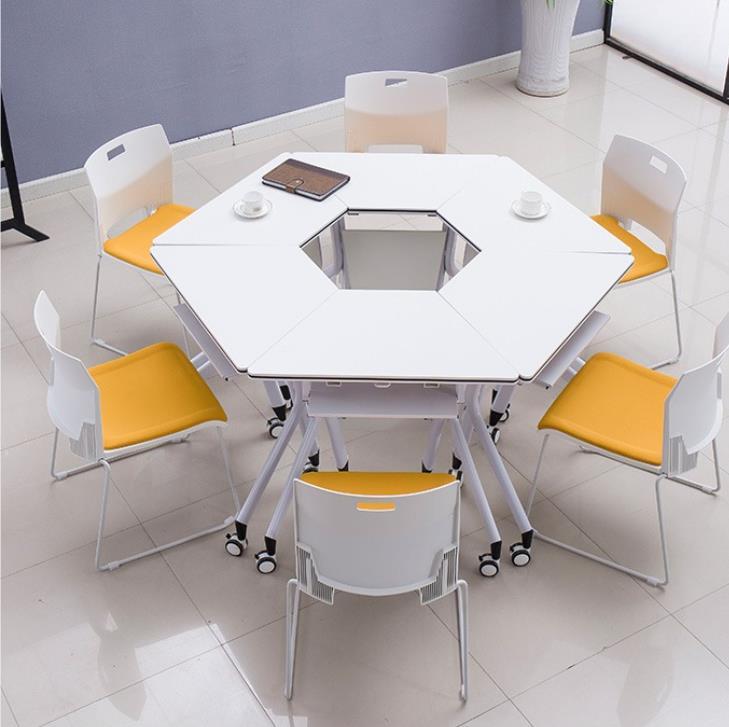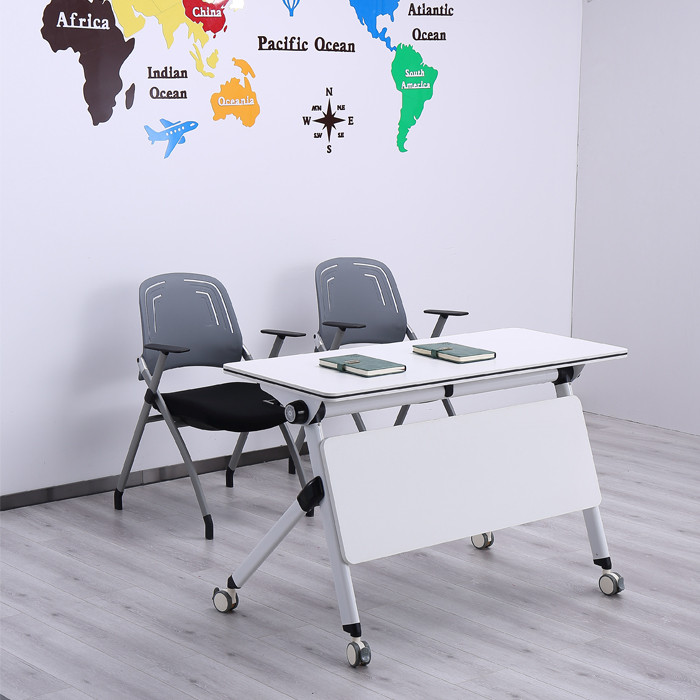 Conference folding tables are often a major investment for businesses and academic institutions. However, the long-term benefits outweigh the initial up-front investment. They are designed for efficient study seminar tables and offer a range of practical benefits.
From spacious study surface areas to rolling casters for easy configuration and adjustable height options, these desks can be used in other applications such as library study areas, certification exam prep environments, classrooms, staff training rooms, computer labs, study centers, trade Exhibitions, hotel meeting rooms, and conference centers! Many seminar training tables include folding functions and trolleys for easy transport, quick installation and removal, and compact storage for your next event.
We've collected a list of the most frequently asked questions about folding tables. Hopefully, this information will help you make an informed purchase and choose the dining table that best suits your needs.
How much is a folding table?
However, prices vary depending on the various features of the folding table; expect a 30-inch x 72-inch rectangular table to cost $65 to $400, and a 60-inch round table to cost $80 to $475. This does not include shipping. Receive volume discounts on orders of 10 tables or more.
If you consider folding tables as an investment and want to reduce the frequency of buying replacement tables, please consider buying a higher-end folding
meet table
. You'll spend more money first, but you'll probably spend less money in the long run. Look for the watch will be at least 10 years warranty.
How do I know which desk is best for my company?
If your company hosts a lot of events and requires quick room turnarounds, durability is one of the most important considerations for a folding table. You want to make sure your table can withstand heavy use as well as being dropped and rolled on rough surfaces. Table-top edge design and corner structure are also important. Look for impact-resistant desktops that won't be damaged by accidental drops.
Also, look for longevity on desktop surfaces. Look for commercial-grade laminates that can withstand contact with hot objects and are scratch-resistant. A more durable laminate means you'll spend less on maintenance, like patching and sanding.
Also, consider the weight of the table, especially for high-turning areas. Look for features like a table leg locking mechanism that will make installation and removal easier.
What should I look for in a folding table cart?
Find durable carts that are easy to load, unload, and operate. Purchase table carts designed to avoid scratching tables during loading and unloading.
The size of the cart when loading is also important. You want to make sure it will fit through the door of your facility and that it will fit in your storage area.
How to choose between a rectangular folding table and a round folding table?
There are benefits to both types of tables, it really depends on the size and capacity of your facility and the type of events you host most often.
Rectangular tables are often used for multipurpose needs such as corporate training, impromptu meetings, and events. Some folding training tables can be spliced into circles and various other shapes, which are highly flexible. Most commonly used in smart classrooms, training rooms, offices, and other occasions. If you want to buy or customize training tables and chairs, please
contact us
.
Dingyou Office Furnitureis is a professional
custom training table and chair manufacturer
with 18 years of experience. It mainly produces training desks and chairs, and smart classroom splicing desks and chairs, which can be used in schools, governments, enterprises, training institutions, and other scenarios. Every year, we insist on participating in office and school industry exhibitions, focusing on one product field and gaining more customer recognition and support.