Conference Chairs - The Basics
Share
Issue Time

2022/10/25
Summary
Tables and chairs are an integral part of every training room. But what exactly should you consider when choosing a conference chair? Read on to see what our experts have to say!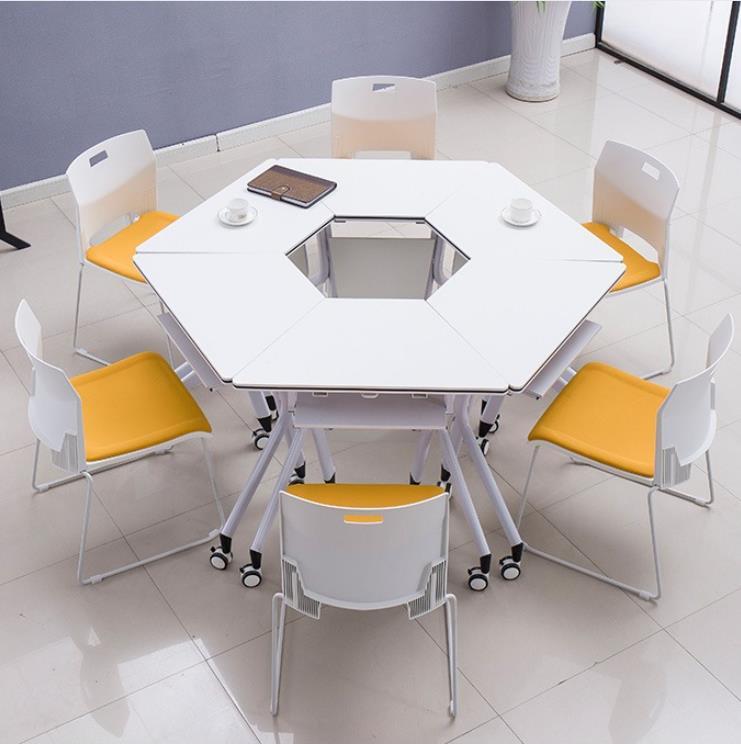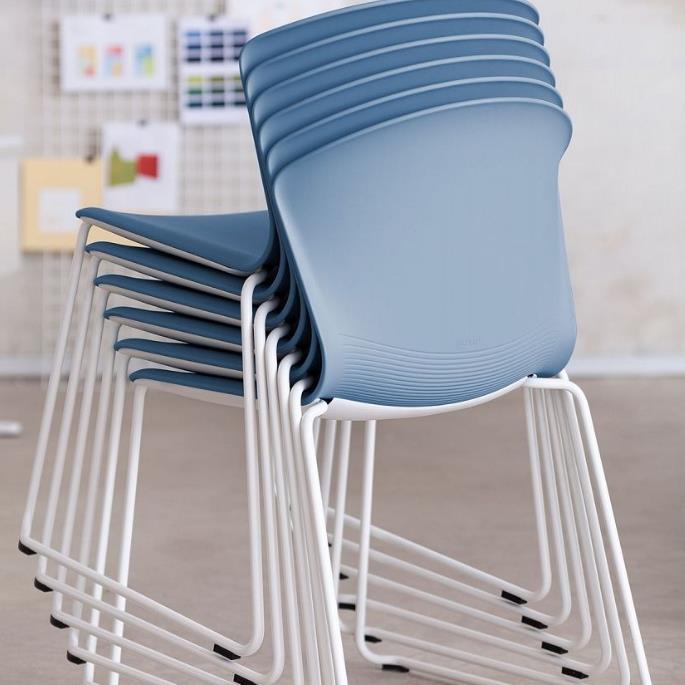 Tables and chairs are an integral part of every training room. After all, business meetings, training sessions, and investor meetings often run for hours, making comfortable office furniture a must. But what exactly should you consider when choosing a conference chair? Read on to see what our experts have to say!
Find the perfect conference chair
On the one hand, the choice of office chair depends on the size and spatial arrangement of the room itself, and on the other hand, on the nature of the meeting held there. Rooms used for training sessions for large groups and for meetings between management and key shareholders in a more private setting require completely different furniture. So what should you consider when buying a conference chair? See some practical tips below!
Meeting rooms for several people (dozens) usually have large tables. In this case, an office swivel chair with freely adjustable armrests, backrests,s and seat height is an ideal choice. On the other hand, the fixed model is a better choice for large rooms as well as rooms where meetings are often held. The chair can be mounted on four stable legs, a swivel base, or a skateboard.
Ergonomics above all else
Sitting in the same position for long periods of time can directly affect your health and well-being, which is why choosing the right office chair is crucial. Conference chairs should provide adequate comfort even during all-day meetings. Aspects such as production materials, seat height, and backrest profile are critical to providing comfort. Upholstered office chairs are the best option for training rooms. They must also be equipped with comfortable backrests, seats, and armrests.
Focus on the function of conference chairs
Whether made of fabric or leather, your chair's upholstery should be resistant to abrasion and mechanical damage. The higher the quality of materials and workmanship, the better. A meeting room furniture arrangements change frequently, chairs should be as light and mobile as possible. This greatly facilitates meeting preparation. Another convenient solution in this regard is models that can be stacked - that is, the chairs are stacked on top of each other. This makes it fairly easy to store furniture on company premises.
Find your perfect conference chair today
The conference room decor can vary greatly. As a result, chairs can harmoniously complement their arrangement, or just the opposite - they can stand out. Using bold colors is a great way to liven up any room and fill it with positive energy. Your options are limited only by your creativity. Check out DINGYOU's latest office furniture catalog and find the meeting room chair that's right for you today! If you want to buy a conference chair, please
contact us
.
Dingyou Office Furniture is a professional
custom training tables and chairs manufacturer
with 18 years of experience. It mainly produces training desks and chairs, and smart classroom splicing desks and chairs, which can be used in schools, governments, enterprises, training institutions and other scenarios. Every year, we insist on participating in office and school industry exhibitions, focusing on one product field and gaining more customer recognition and support. We sincerely look forward to your consultation, and we are willing to be one of your members to solve your needs and achieve win-win cooperation!