Frequently Asked Questions About Training Room Tables and Chairs
Share
Issue Time

2023/05/11
Summary
Whether you are a trainer or an event planner, the right training room desk and chairs are crucial to the success of your training sessions. Read on to learn more about training room tables and chairs.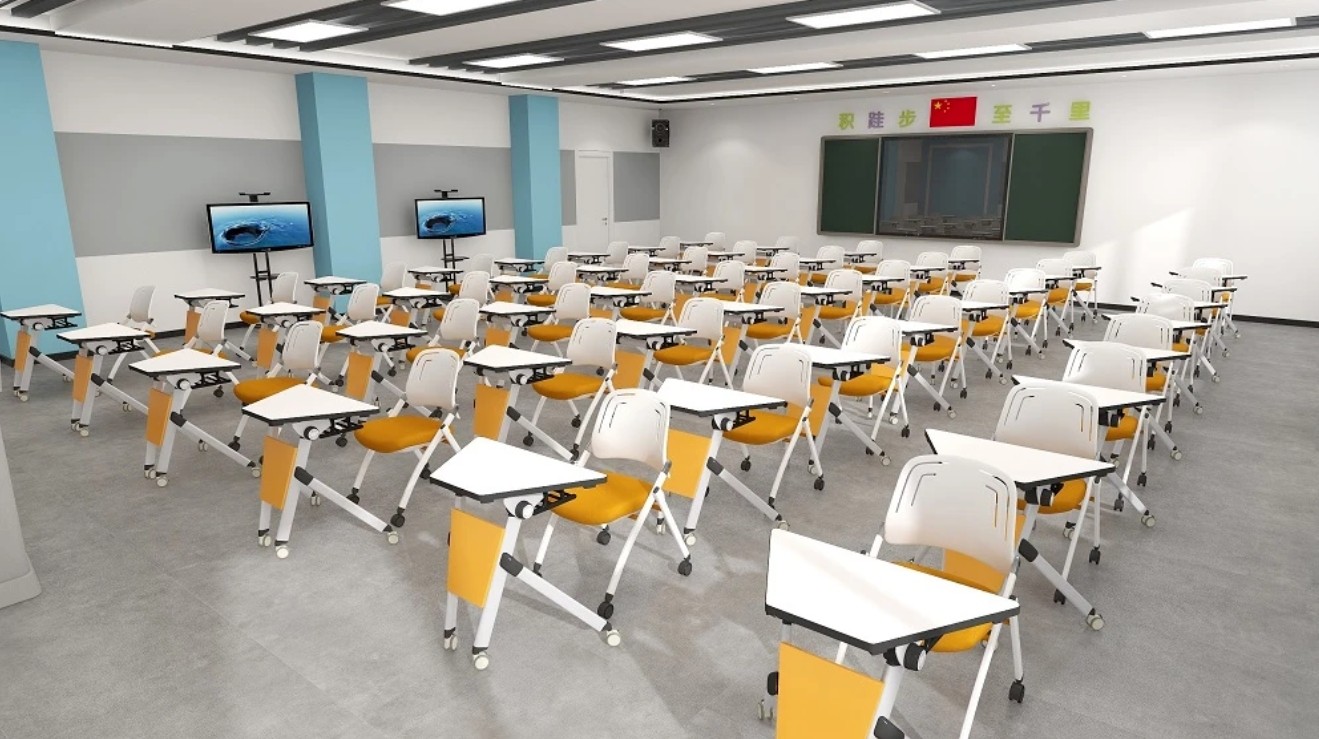 Whether you're a teacher or an event planner, the right conference room table and chairs are essential for training or meetings. In this article, we address a few of the most common questions about training room desks and chairs. After analyzing this article, you will know how to choose the right furniture for your training room.
Training room tables and chairs are specially designed furniture for training classes, seminars, and conferences. They come in all shapes and sizes and are usually lightweight and easy to move. They can be used in a variety of settings, from corporate offices to network centers.
Why Are Training Room Tables and Chairs Essential?
The right training room furniture can create a more effective and comfortable training or meeting environment. Inappropriately sized or uncomfortable desks and chairs can distract employees. However, a well-designed desk and chair can help participants stay focused and focused on the task at hand.
How to Choose the Right Length Training Room Table?
The size of the training room table depends on the size of your room and the number of people you need to seat. Typically, you have to leave about 24-30 inches of desk space for anyone. If you have a smaller workspace, consider smaller movable desks that can be arranged in a variety of configurations.
What Are the Materials for the Training Room Tables and Chairs?
Training room tables and chairs can be made from a variety of materials including wood, metal, plastic, and composites. Each material has its own advantages and disadvantages, so factors such as sturdiness, weight, and aesthetics must be considered when choosing a fixture.
What Features Should I Look for in a Training Room Chair?
When choosing a training room chair, look for features such as adjustability, lumbar support, and padding. Chairs with armrests are also better suited for longer meetings. Also don't forget the type of floor your classroom has; chairs with smooth casters are taller for carpeted floors, even chairs with firm casters are taller for difficult surfaces. Foldable tables and chairs can make the education area more flexible.
How to Choose Training Room Tables and Chairs?
When storing training room furniture, be sure to clean and dry each piece thoroughly to prevent damage. Store desks and chairs in a dry, temperature-controlled environment to prevent warping or cracking. Consider buying storage carts or shelves to make moving and storing furniture easier.
How Do I Maintain and Clean My Training Room Table and Chairs?
Regular maintenance and cleaning will help extend the life of your training room furniture. Wipe down chairs and tables with a damp cloth after each use to avoid harsh cleaning chemical compounds from damaging the material. For particularly stubborn stains or marks, wash with mild soap and water.
How Can I Make My Training Room Desk and Chair More Comfortable?
Adding cushions or padding to chairs can make them more secure during certain parts of a long meeting. Also, consider purchasing an ergonomic chair that provides higher assistance for the participant's lower back and neck. Using a teaching chair with a writing pad is better for writing or typing.
How Much Should the Training Room Tables and Chairs Cost?
The cost of training room tables and chairs varies depending on the material, features, and quantity you want. As a general guideline, a budget of $50-100 per chair and $100-200 per table is a good starting point. However, be sure to research your alternatives and compare fees to find a great deal that meets your needs.
In Summary
Choosing the right desk and chair for your training room is an important choice that can affect the performance and comfort of your meeting or training. By considering factors such as size, material, and function, you can pick out furniture that matches your wishes and financial situation. Consider additionally prioritizing renovation and cleaning to ensure financial stability. If you are looking for training room tables and chairs, welcome to
contact us
.
Dingyou Furniture is a professional
custom training room tables and chairs manufacturer
with 18 years of experience. Specializing in the production of training desks and chairs, smart classroom splicing desks and chairs, which can be used in schools, governments, agencies, educational institutions and other scenarios. Persist in participating in workplace and teacher enterprise exhibitions every year, focus on a product theme, and strive for more popularity and customer help.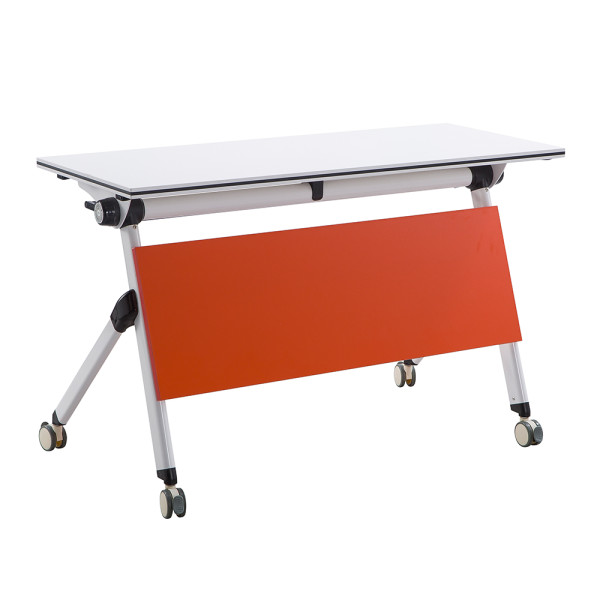 The splicing table can be used not only in schools, but also in conference rooms, training rooms and other spaces.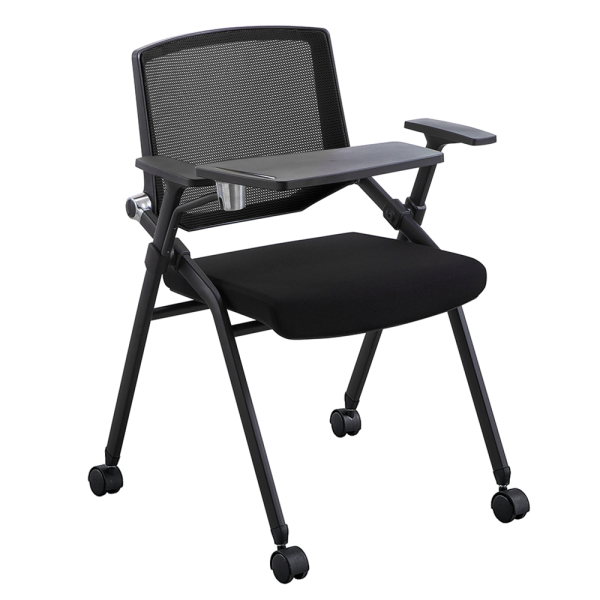 This black mesh back folding chair features a writing pad with hidden cup holders and a comfortable seat with high rebound.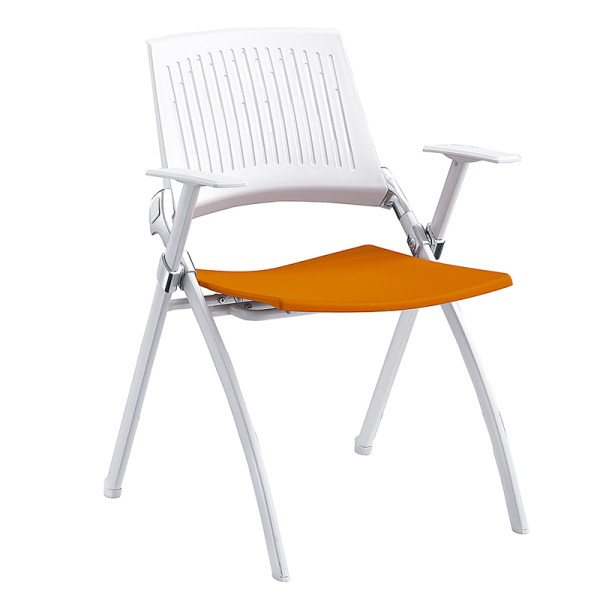 Dingyou 1868 folding conference chair, with folding tablet, cushion color can be customized for free.